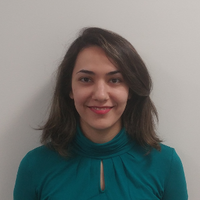 Zahra Ghodsi
I am a PhD candidate at New York University, advised by Siddharth Garg. My research interests include Security, Privacy, Machine Learning, and everything in between. My research is partially supported by a J.P. Morgan AI Research Fellowship.
Previously, I received a M.Sc. in Computer Engineering from NYU, and a B.Sc. in Electrical Engineering from Sharif University of Technology.
---
News
Sep 2020 Our paper, "CryptoNAS: Private Inference on a ReLU Budget", has been accepted to NeurIPS 2020.
Sep 2019 I will be joining NVIDIA Research for an internship, thrilled to be working with Anima Anandkumar.
Jan 2019 I have been selected as a J.P. Morgan AI Research PhD Fellow.
---